Student Discourse and Textual Elements
---
"What are students of discourse supposed to know, to be able to speak and write about?"

Robert Conners (1997)
This is a question posed by Robert Conners reiterated by Jody Shipka in her introduction chapter "Multimodality and Communicative Practices." His question makes me think, again, about how I want to teach my course and what I want my students to get out of it. Knowing the path we want to take, as educators, largely promotes our own success on discovering ways to do this. Therefore, understanding or having a general idea of how we want our classes to go will help us focus on helping students meet our learning objectives and possibly help them becoming creative and innovative thinks, which helps them stand out from other job candidates (if they continue to facilitate the innovative and creative thinking). Think about it, would you want someone that thinks and produces the same quality work, or would you want someone that pushes the envelope and is daring, while producing phenomenal work that's intriguing.
---
Reinventing the FYC Classroom
---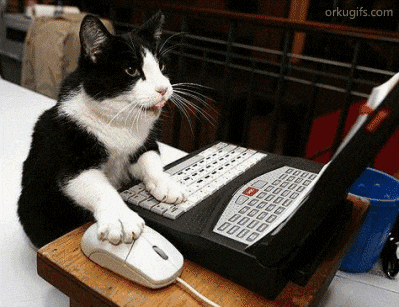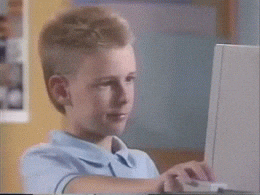 In my previous post, I largely focus on students and how we, as FYC instructors (past, present, and future), can connect to them. Let's face it, we all want to be able to engage with our student's, so they trust us enough to learn the valuable constructs of writing. At least I know my counterparts and I heavily discuss this twice a week when we're able to really focus on what's to come when we get our future classes. Therefore, this allowed me to really connect with the point that Shipka makes about linear, print-based writing-to-learn approached (1). Instead, Shipka, focuses "on tasks that invited students […] experiment with alternative, hybrid, or diverse forms of discourse." She breaks away from the normal structure of assignments and allows students to find their interests and dive headfirst into them. For example, she mentions that during a conference, she presented pink ballet shoes with a student's "paper" written on the shoes. Yes, you read that right. The shoes were the material that she used to write her paper, which brought me back to my days as an art focused student… we won't talk about that too much here. However, what Shipka's "strange" way of promoting writing in the classroom does is break down the walls students have to think of unconventional ways to engage with the texts and materials and show their unique connections, perspectives, and ideas. That's pretty multimodal if you ask me.
"Certainly, one could argue that providing students opportunities to create texts based on personal interests and experiences represented the most profound shift in this regard."

Jody Shipka, 4
---
The Rhetorical Choice in FYC classrooms
---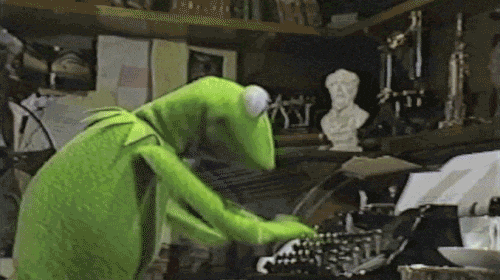 Rhetoric, which is all forms of writing, has many sources of appeals (also known as rhetorical strategies). This means, the author (student or professional) should be able to use any method to connect and engage with the audience. At least that's what my rhetoric professor taught me (Thank you, Dr. Harper!). Therefore, why not let students use visual representation in the form of papers especially when doing rhetorical analysis? Why must we force, or heavily encourage, students to do things our way when we, as educators, know that not everything is going to work the way we think it will? For example, we know writing is something that is never perfected. We are going to constantly learn how to write something better each time we are open and receptive to feedback. The same can be said about what we assign and how we assign it. In other words, if our students understand and prefer one method that gets the assignment completed and allows them to be deeply engaged, why not? What's the issue in allowing them to find something that benefits them in the classroom and beyond when it comes to writing and participating in class? (I keep thinking of the required materials I had no money to afford in undergrad and grad school and being met with condescending disapproval and pushback because it wasn't exactly what was expected. Like come on! These are college students that don't always have someone to lean on or have a fixed income they can barely live off of.)
---
Last Minute Remarks
---
Overall, I loved that Shipka allowed students to use unconventional ways to engage with the courses material. I heavily agreed that she took an experimental approach because her students are able to connect with the work, think outside of the box, and make valuable connections necessary to produce quality work. Allowing them to be creative, allows them to push the envelope and find innovative ways to communicate and make connections which is most helpful in the professional world. Let's face it, we would want someone that said: "I wrote my paper on my old wedding dress as a way to articulate how modern day wedding dresses impact the happiness of the bride." Imagine seeing it!
References
---
"The Art of Rhetoric:*." The Art of Rhetoric: Ethos, Logos, and Pathos, www.mesacc.edu/~bruwn09481/Syllabi/documents/htm/ArtRetoric/index.htm.
Purdue Writing Lab. Rhetorical Strategies // Purdue Writing Lab. owl.purdue.edu/owl/general_writing/academic_writing/establishing_arguments/rhetorical_strategies.html.
Shipka, Jody. Toward a Composition Made Whole, University of Pittsburgh Press, 2011. ProQuest Ebook Central,
http://ebookcentral.proquest.com/lib/kennesaw/detail.action?docID=2039340.